World Sporting Clays Championship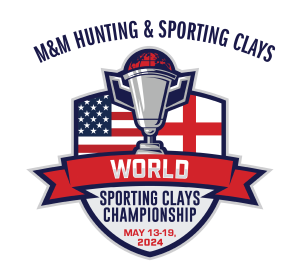 **May 13th to 19th, 2024**

Targets Setters:
Anthony I. Matarese Jr. & Joe Scull
Shooters,
My family and staff look forward to hosting you for the 2024 World Sporting Clays Championships.  We have a lot of fun and interesting things planned for the entire week.  This will be a week filled with not just great shooting opportunities, but with hospitality and camaraderie unlike what you have seen before at a major championship.  We have been hosting shooting events for over 30 years and look forward to hosting the best World Sporting Clays Championship in history.  Myself and my staff are very excited to host this event.  Help us by signing-up and encouraging a friend to make the trip with you.  You won't regret it!!!
See you on the range,
Anthony I. Matarese Jr.
Program Book & Event Details: Coming Soon!
Tower Challenge Event Details: Simplified 5-Stand Format with all targets thrown from Towers – don't miss it!!