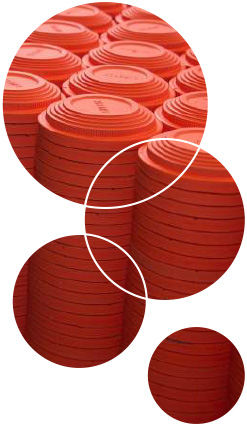 Sporting Clays is the fastest-growing shotgun sport in America. Originally designed to simulate hunting, sporting clays is now often described as "golf with a shotgun." Clay targets are presented in a variety of unique woods and open field situations on a course that's challenging and fun. It's the ideal activity for a corporate outing, fundraiser or other group event. M&M's courses are the nation's finest, and considered by many to be among the best clay-target facilities in the world. The National Sporting Clays Association chose M&M to host the U.S. Open in 2001, 2005, 2011 & 2019 – an honor and testament to the caliber of the M&M experience. M&M offers a novice course and an advanced course to ensure fun for shooters of all experience levels and abilities. Memberships also are available. We are proud to be the home of the world-renowned A.I.M. Shooting School. We are open for sporting clays course from mid-September until early June. Please visit our hunting and shooting calendar for exact dates.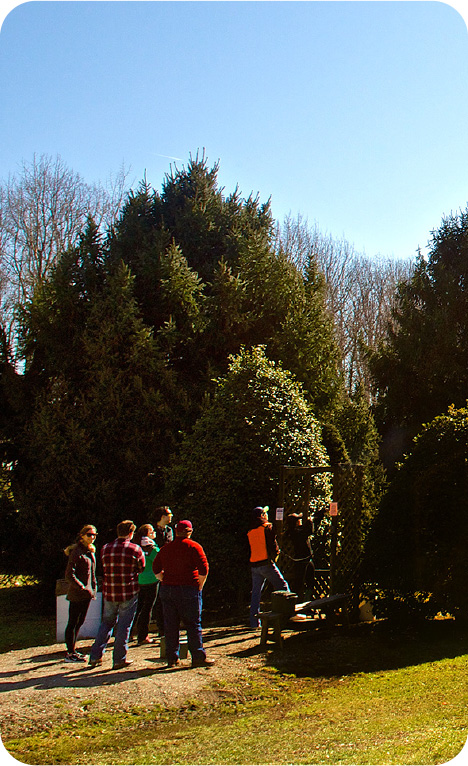 Non-member:
$32 per round of 50 targets
$54 per round of 100 targets
Extra targets over 100: $0.48
Member:
Annual membership is $169.53 includes tax
First 200 targets are free – an $108 value
$27 per round of 50 targets
$45 per round of 100 targets
Extra targets over 100:  $0.39
Members get free round of 100 after shooting 10 rounds
Count down card $0.36 per target 
Youths (under 18):
$19 per round of 50 targets
$33 per round 100 targets
Introduction to Sporting Clays: Includes:
Basic Safety Instruction
50 clays
50 rounds of ammunition
Ear and eye protection
Use of golf cart
Free use of loaner gun
$95 per person  + gratuity , reservation required – call today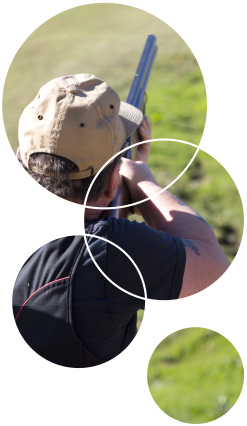 Entertain your clients, employees or friends with an outing at M&M. We can host corporate outings, bachelor parties or fundraising events. Group outings can be tailored to host groups of any size and to meet every desire—the possibilities are endless. We can provide:
Group shooting instruction
Private sporting clays tournaments
Normal use of sporting clays range
Ammunition
Loaner guns
Breakfast, lunch, dinner and/or cocktail parties
Use of Private Lodge available for events
Private Meeting Room Available
Private Chef Available at the Lodge
To learn more about group events, please download the form below:
M&M Group / Corporate Options & Pricing – Click Here  
List of tournaments by date ⇲
Can I rent a gun? Can I rent a golf cart?
We will loan you a gun to no charge, but you must purchase the ammunition from M&M. Golf carts are available for $35 per cart.
How does the sporting clays membership work?
You will receive 200 free targets with your membership. Members also shoot for reduced rates and receive a frequent shooter card that lets them earn a free 100-target round after shooting 10 rounds.
Do I need a reservation to shoot sporting clays? Are you open all year?
We are open Tuesday through Sunday from 8:30 a.m. to 5 p.m. Reservations are not required. M&M is open from roughly September 10 to June 5 for sporting clays. Visit our calendar for specific dates.
What type of ammo can I use for clays and do you sell ammo?
You must shoot 2¾-inch target loads with no more than 1⅛ ounces of shot. Permitted shot sizes are 7.5s, 8s or 9s. We sell ammunition at the club.
What are course rules and do you have a map?
What if I have never shot clays?
We suggest you schedule a shooting lesson with the A.I.M. Shooting School or take our Introduction to Sporting Clays.
Should I attend the shooting school or take the Introduction to Sporting Clays?
The Introduction to Sporting Clays is mainly designed for safety and basics. The Shooting School provides a higher level of instruction that will give you a proper foundation in shotgun shooting. The Introduction to Sporting Clays is scheduled directly with M&M, and the Shooting School is booked directly with one of the instructors. A.I.M. Shooting School
What form of payment do you accept?
Cash, check, Visa or MasterCard
Can I have lunch while I am there?
Yes, our kitchen is open on most busy weekends. If you want to ensure that we are open for lunch please call to make a reservation for lunch. Our menu options include various sandwiches, soups, salads, and sides, but we can fulfill special requests. Please make a reservation to have a sit down lunch." 
Do you have lodging on site or nearby?
What other attractions are there in the area?
Do you sell gift certificates?